June 2009
Thank you to everyone who visited us at Bovey Tracey over the weekend, with a special mention to those who braved the conditions on Saturday!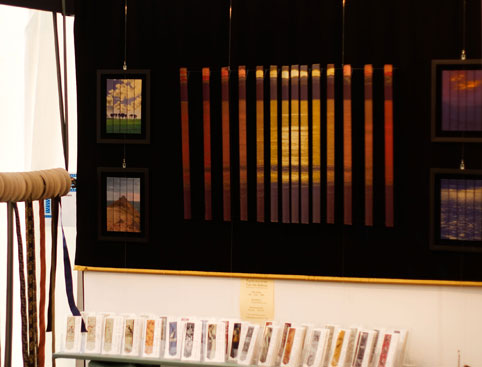 Much of what was on show can be found here.
If there's anything you can't find, or just want to get in touch we'd be happy to hear from you.
May 2009
Coming soon:
See us on stand no.58, just inside the entrance to the central marquee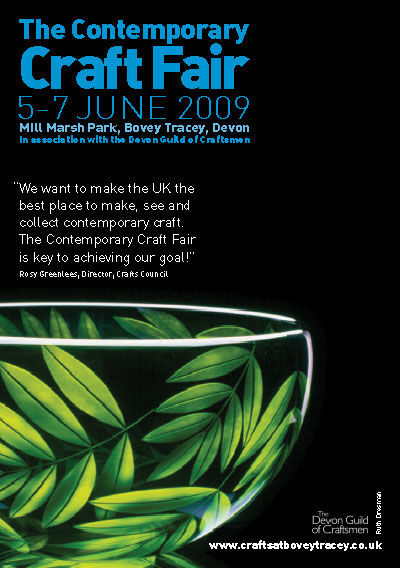 Contemporary Craft Fair 5-7 June 2009
April 2009
One joy scatters a hundred griefs (Chinese proverb)
Matilda woven silk panel, currently on show at
Joy Of Life
an Open Art Exhibition at Harbour House, Kingsbridge
Friday 3 – Saturday 25 April 2009
March 2009
A date for the diary: we will be back at the Contemporary Craft Fair 5-7 June 2009
February 2009
Papilionaceous – The Start Bay Silk Weavers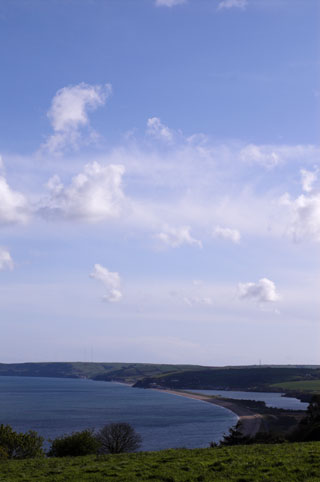 Papilionaceous moved to the beautiful Start Bay area of South Devon in February 2001.
The wide open spaces, the ever changing sea and the relaxed pace of life all seem to complement the very detailed discipline of silk weaving.
To discover more about this wonderful coastal area visit:
The Slapton Line Partnership
and
Information on our home town of Dartmouth is here: Dartmouth
photo: Robert Ely
January 2009
New Year, new bookmarks





Featuring artwork by: Simon Drew, George Barbier, Alfons Mucha and Leonardo da Vinci (oh, and I did one as well)
Simon Drew Gallery, Graphics Gallery
December 2008
As soon as we get back after the Christmas break there will be a new set of bookmarks available – we'll get them loaded just as soon as we can!
Meanwhile a Merry Christmas and a Happy New Year to all our readers.
November 2008
Bonnet spotting:
Bonnet: Little Dorrit (Claire Foy)
Ribbon: Papilionaceous
More: BBC Production – Little Dorrit
October 2008
Many thanks to all those who visited the stand at the Knitting and Stitching Show, and for the many nice things that you said.
If you would like to refresh your memory, all of our bookmarks can be found via the links on the right of this page.

For those who really couldn't decide which ribbon to take for their hair, they are here, along with more on the rest of the display.
September 2008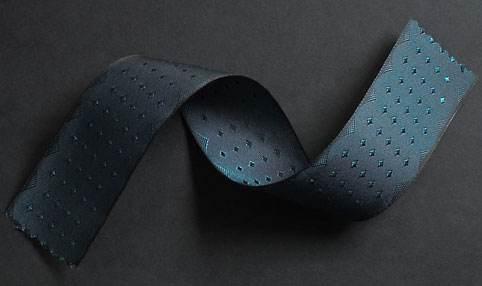 Papilionaceous will be at the Knitting and Stitching Show, Alexandra Palace next month.
It runs from 9th – 12th October and will be our first visit to this London show.
Alongside our bookmarks and silk panels we will also be bringing a large selection of silk ribbons available by the metre – your only chance to stock up on these gorgeous ribbons this side of Christmas!
You will find us in the Textile Gallery, stand TGA10
For further details visit: Twisted Thread
July 2008
Two works by Robert Ely appear in the Summer Exhibition at The Brownston Gallery in Modbury, South Devon.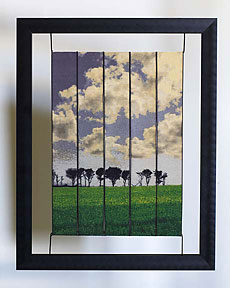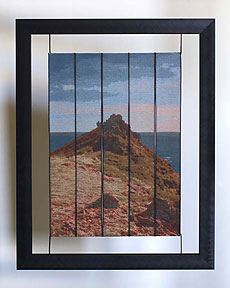 Woven silk panels by Robert Ely, 2008.
Size including frame: 305 x 385 mm
More on panels can be found here: Silk panels