Papilionaceous silk ribbon weavers
Papilionaceous will be at Craft Festival Bovey Tracey 9-11 June 2023.
Silk Ribbon weaving has been included on the Heritage Crafts 2023 Edition of the Red List of Endangered Crafts and as one of the very few silk ribbon weavers in the UK we will be in the Heritage Crafts Marquee.
Silk weaver Robert Ely's exhibition 'Works in Silk' is on now at Whitchurch Silk Mill, Hampshire.
Open Tuesday – Sunday until 3 July 2022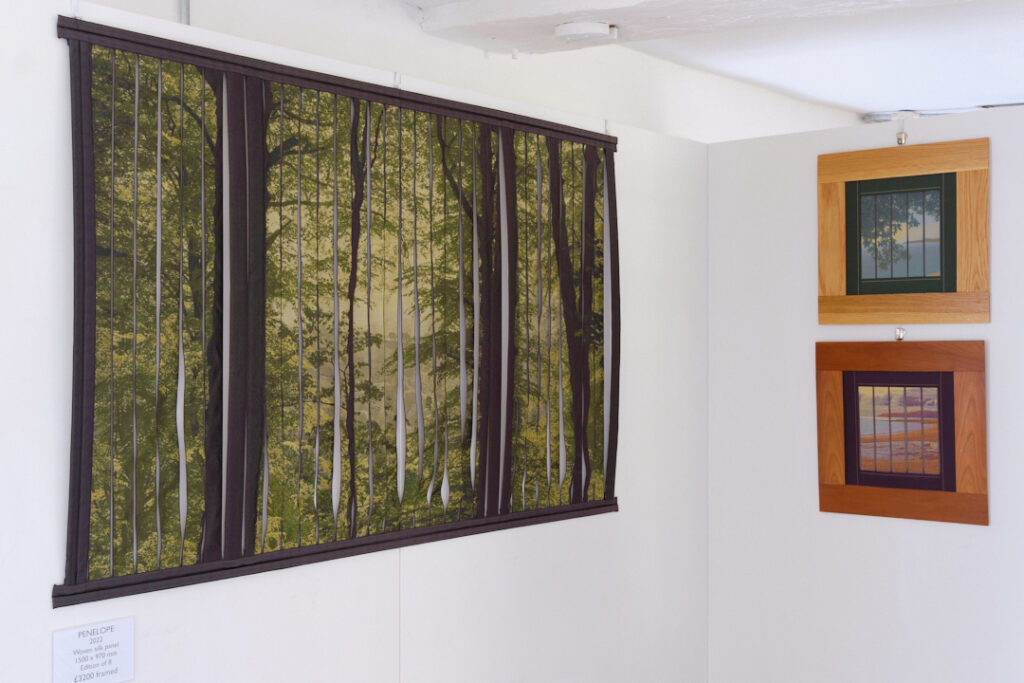 Have you seen our Papilionaceous People galleries?
Just two at present, so if you wear Papilionaceous and would like to be featured in a gallery then do get in touch.
Black Lives Matter braces are in the shop now.
This is the first run of these special braces and there are a very limited number available. There may well be more in the future but we need to weave more of the heavy weight silk before that can happen.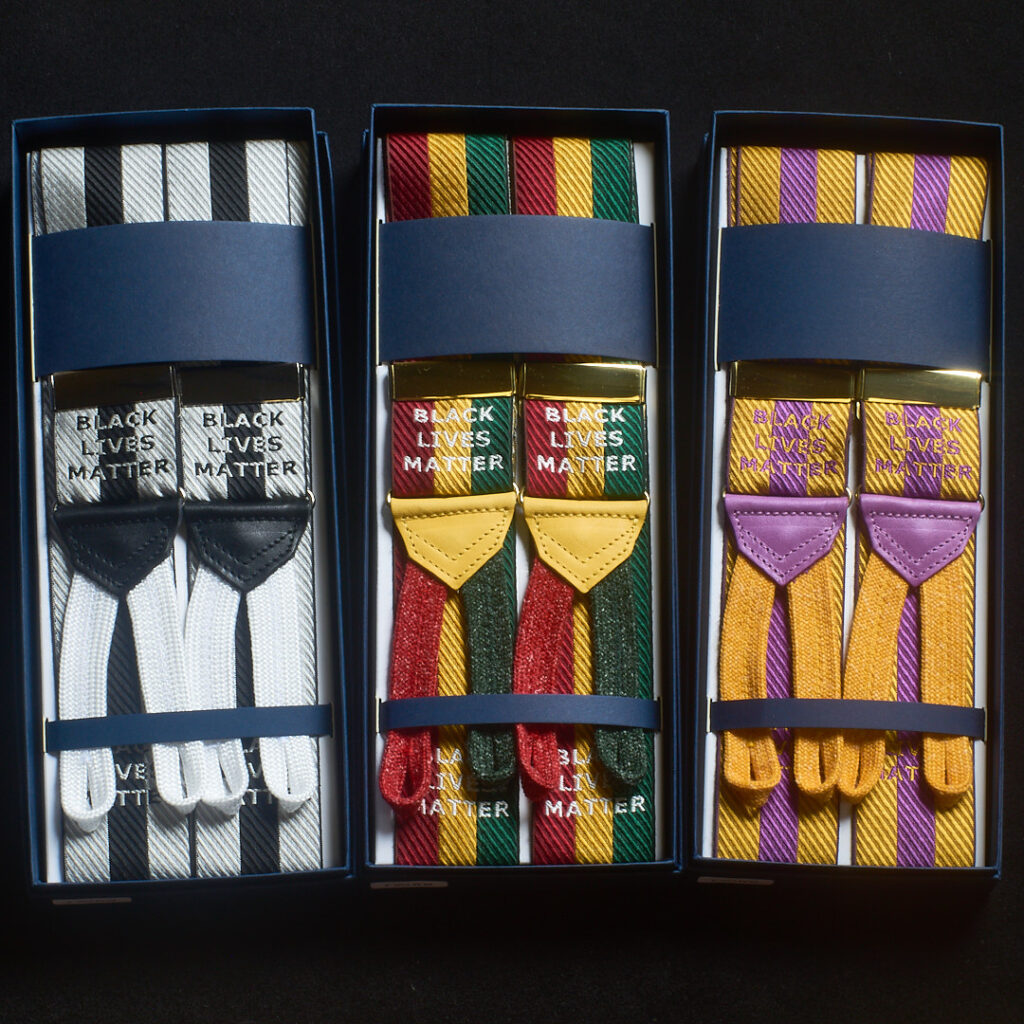 Lots more ribbons added to the shop now.
We are sticking with the 75cm/30 inches unit of sale, multiples of one ribbon will usually be sent as a single length so entering 3 as a quantity would give a length of 2.25m.
This minimum length is long enough to be useful but also acknowledges the – I don't really need a whole metre – situation.
As ever, if there is a particular length that you want just get in touch and we will ensure that you get what you need.
The pale colours of our classic Amy floral ribbon are now available as braces in the shop.
As always, they have been expertly made-up by Albert Thurston and for this set we have used Italian veg tanned leather.
Our new Amy Silk Braces are now available in the shop.
Papilionaceous Limited was established in London in 1996 to design and manufacture top quality jacquard woven silk ribbon trimmings.
Now located in Dartmouth, Devon and best known for our silk bookmarks, braces and costume ribbons.
Save
Save