December 2013
Available from:
November 2013
October 2013
Many thanks to everyone who stopped by at Alexandra Palace.
A number of you asked about the knife and fork braces, well here they are!
Stock arrived this week and is now available to buy online:
Knife & Fork braces on amazon.co.uk
&
Knife & Fork braces on amazon.com
Other new arrivals:
and back in stock:
September 2013
It is just a couple of weeks now until this year's Knitting & Stitching Show at Alexandra Palace.
You will find us in our regular spot, stand TGA10.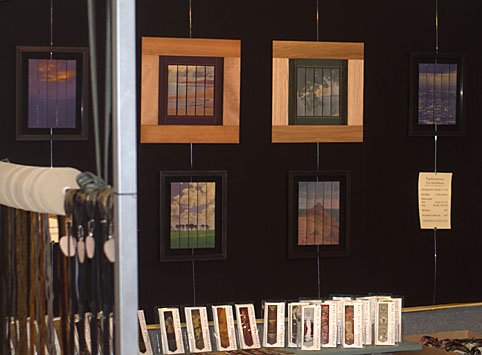 Further details on the show available on the Knitting & Stitching show site.
For regular updates on what is happening at Papilionaceous don't forget our facebook page: facebook.com/PapilionaceousPureSilk
June 2013
New braces just in:
also re-stocks on designs that always sell-out rather quickly:
May 2013
Following a request from one of our customers, 'Sitting Duck' braces are now back in stock:
available on amazon.co.uk
and amazon.com
March 2013
Two new pairs of Albert Thurston Limited Editions just in:
'L'amour est aveugle' (love is blind) and 'Salmon Flies'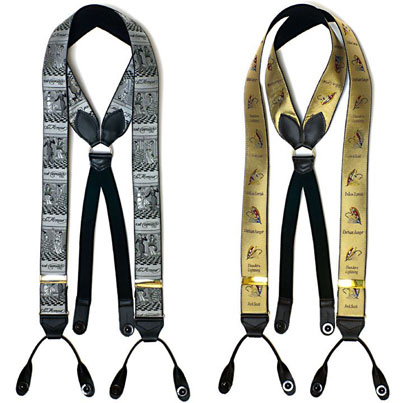 Also re-stocks on another four:
'London Skyline', and three Simon Drew designs: 'trust me I'm a ducktor', 'camel in the wind' & 'tall, duck & handsome'.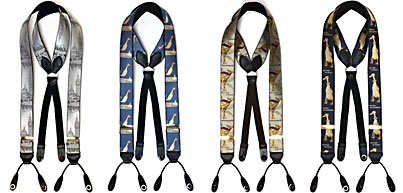 Available now from amazon.co.uk
and amazon.com
February 2013
Two pairs of braces newly arrived. Both based on Japanese wood-block prints, on the left by Utamaro Kitagawa and on the right by Eizan Kikukawa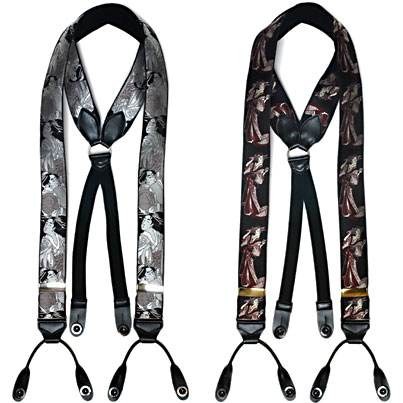 Utamaro Kitagawa Silk Braces on amazon.co.uk

Eizan Kikukawa Silk Braces on amazon.co.uk

Utamaro Kitagawa Silk Braces on amazon.com
Eizan Kikukawa Silk Braces on amazon.com
January 2013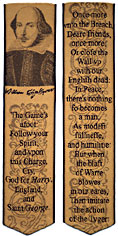 New bookmark this month "Henry V".
Featuring the opening and close of the King's speech from Act 3, scene 1 of Shakespeare's Henry V
available from:
Jacquard Woven Silk Bookmark – Henry V on amazon.co.uk
Re-stocks of Albert Thurston Limited Edition woven silk braces just in at amazon.co.uk
and amazon.com