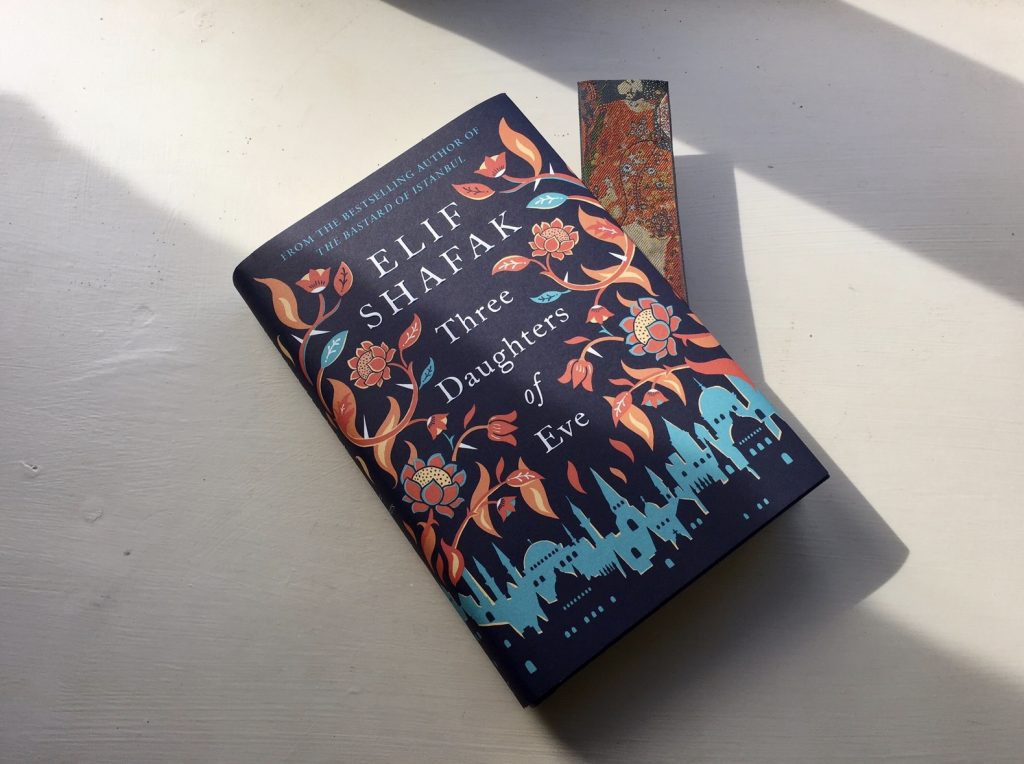 Before I even opened 'Three Daughters of Eve' I was struck by what an aesthetically beautiful book it was. The dust jacket design is striking in it's use of graphics and colours, whilst the slightly raised typography make it incredibly tactile. I was very pleased I hadn't gone for the kindle option for this particular Book Group title.
Selecting a Papilionaceous bookmark that would compliment the book was surprisingly easy as the colours of texture of 'Water Serpents II' based on the painting by Gustav Klimt echoed the book's design. There are in fact three Water Serpents featured on the double sided bookmark, which seems particularly apt for a novel about three women: the Sinner, the Believer and the Confused.
Set across Istanbul and Oxford, from the 1980s to the present day, 'Three Daughters of Eve' is described as a sweeping tale of faith and friendship, tradition and modernity, love and an unexpected betrayal. Elif Shafak is a new author to me, despite having written ten previous novels, and I am looking forward to discovering these as soon as I've finished this one.
21 March 2017